Wings Entertainment's 4 member boygroup A.cian and GH Entertainment's B.I.G will be the two groups holding a concert in Feel Korea's Korea Culture Festival 2016, in Delhi.
Feel Korea is an initiative taken by the Korean Culture centre of the Korean government to spread awareness and appreciation of Korean culture across the globe. Feel Korea concerts and events have always been famous across several countries and nations that have loved the Hallyu Wave. Having the Korean Culture Centre in India host the Korea Culture Festival 2016 is a huge development for all kinds of fangirls.
If you're a K-Pop, K-Drama or just K-Culture lover, this is the festival to suit your needs. Happening from 18-19th november at the Pragati Maidan Hamsadhwani Theatre in Delhi, this festival is going to bring you closer to your A.cian and B.I.G oppas.
All the AURAs and 'Beginning' better get your cheers ready, for A.cian and B.I.G will be performing as part of the K-Pop experience at this festival.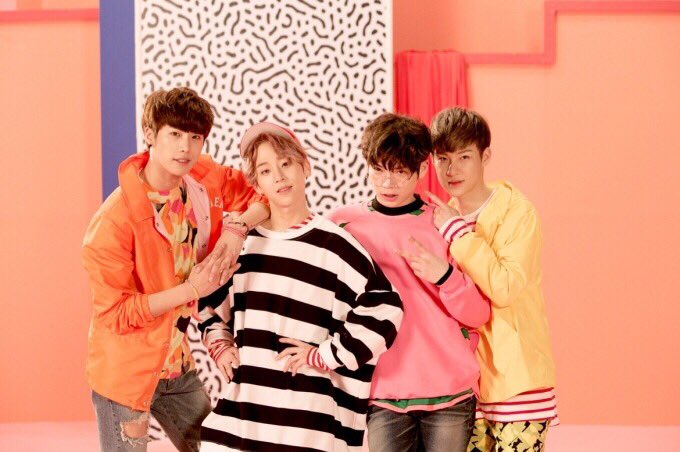 A.cian is a 4 member boygroup currently under Wings Entertainment. They debuted in 2012 with their single 'STUCK' and quickly moved on to form a vast fandom that they lovingly call 'AURAs'. The group's latest single 'Touch' has a bright and vibrant pop feel that contrasts Sang Hyeon's on-point rap. The video is currently over 4,00,000 views which speaks volumes about the group's prominence in the K-Pop world.
B.I.G (Boys in Groove) is a multicultural boygroup under GH Entertainment. Comparatively new, they debuted in 2014 with their single 'Hello' and have been recently promoting for their 2016 release 'Aphrodite.' If you've been wondering what the mix of INIFINITE's vocal abilities and GOT7's multicultural fun would look like – this is the group you need to check out. Their latest release 'Aphrodite' has a dark and sexy feel with drumbeats for its base, which makes a brilliant song if you'd like to gear up for the upcoming Korea Culture festival!
The festival, will also include experiences and sections regarding K-Drama, K-food, games and K-beauty. The chef cooking show for the K-Food section has always been rumoured to be the best, and something you should definitely look out for. If the last Feel Korea in India was anything to base this upon, you should definitely be in Delhi on 18th-19th November.
Follow the official Feel Korea facebook for updates, and the Korean Culture Centre India facebook for videos and photographs about past Feel Korea events in India!
We, at Destination Kpop, will definitely keep you covered about more news!