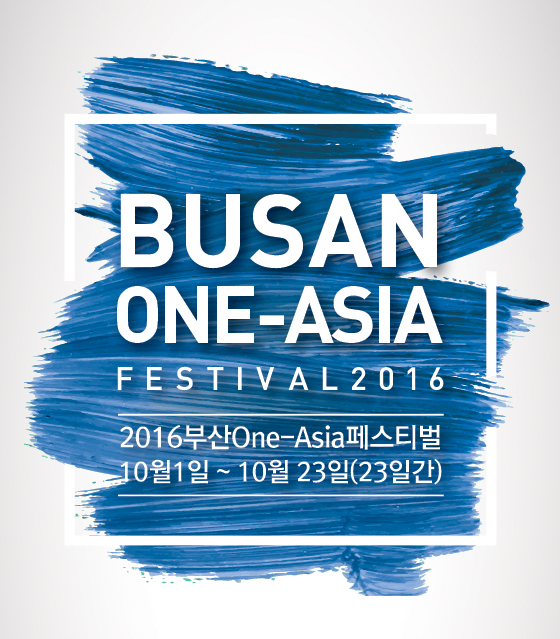 Feeling like a trip to Korea is long overdue, but no motivation yet? We brought you some fresh motivation because the Busan One Asia Festival (BOF) 2016 will be taking place from September 30th to October 23rd at Busan Asiad Main Stadium and BEXCO, Busan.
The largest hallyu event for the year, BOF is a celebration of everything Asian. Every time, it sees a range of people gather from all over Asia to get a taste of K-Culture, including K-Pop, K-Food, K-Beauty and more. The festival allows exchanges from all over Asia, to experience the rich culture of Busan and Korea. The official lineup of events and celebrities that will be attending the event and preparing for the festival have already been announced on their official website!
The festival is a month long celebration of everything Asia. Surely, just one event is not enough? They have prepared a variety of events like One Asia Opening Performance, K-Pop Concert 3 Stage, food pavilions like "Taste Busan", VR experience of Hallyu concerts with special guests, non-verbal exhibitions and so much more!
The One Asia Opening performance, which will be held on Oct 1, has a brilliant lineup already. Everyone from Psy, Bangtan Boys, Girls Generation, Block B, INFINITE, CNBLUE, B1A4, Apink, Girl's Day, B.A.P, T-ara, I.O.I and Lyn will be showcasing their amazing talents on a brilliant stage. Special guests include – Actress Lee Dae Hee, Park Chan Ho and Stylist Jung Yungi, who will be putting up a special stage for all the attendees. Just this much sounds impressive doesn't it? But it's only the beginning of a vast and ultimate Asian experience.
One of our favourites is the K-Pop concert 3 Stage which will have concerts at 7PM on 3 consecutive days (Oct 2nd to 4th) with Seven, Kim Kyu Joong (SS301) and U-Kiss on the first day; Gummy, Hwang Chi Yeul and Lyn on the second day; and DIA and T-ara on the 3rd day!
If that's not enough, BOF focuses on bringing the ultimate food and art experience to it's audience too. A well-planned food pavilion "Taste Busan" will be held in BEXCO from Sept. 30th to Oct. 4th with outstanding chefs like Choi Hyunseok, Lee Yeonbok and Oh Sedeuk holding cooking shows and sharing some super-tasty dishes of their own.
For all the K-beauty lovers, the Hallyu Star & Beauty exhibition is on from Sept. 30th to Oct. 9th with top-notch K-beauty personalities followed by a high-tech VR experience of JYP's best groups like 2PM, Wonder Girls and GOT7.
If that's not enough, The Show will be holding it's broadcast on Oct. 18th at 8pm at The Sajik Arena, where audiences are welcome to watch popular groups such as VIXX, I.O.I, Dal Shabet and GOT7 performing some of their best stage performances. Tickets for this too, are currently live and selling out pretty quick.
DATES OF EVENTS-
One Asia Opening Ceremony – Oct. 1st, Busan Asiad Main Stadium
K-Pop Concert  Stage – Oct. 2nd – 4th, BEXCO
Hallyu Star & Beauty Exhibition – Sept. 30th– Oct. 9th, BEXCO
Taste Busan – Sept. 30th– Oct. 4th, BEXCO
The Show K-POP Super Concert – Oct. 18th, Sajik Arena
So what can you do to get these tickets? Check out the official homepage of BOF (www.bof.or.kr) to get detailed information about their ticket sales and lineup. You can buy tickets at Hana Tour (ticket.hanatour.com) , and make sure you get them before they all sell out!